Blue Note at Sea
This is the general information page for Blue Note at Sea. For specific events/years follow the links below.
Past Festivals:
Blue Note at Sea 2019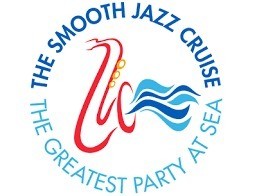 Blue Note at Sea is a jazz music festival on the water. Cruising on Celebrity Infinity, you will set sail out of Fort Lauderdale. Music, comedy, sun and fun. This is a 18+ event (18-20) must be accompanied by an adult.
Location
Fort Lauderdale, Florida, United States
The next Blue Note at Sea will be happening sometime in the future.
Quick Info

Held in January

Ages: From 18 To 100
Connect with Blue Note at Sea
Contact
Mailing Address
165 N Meramec Ave Suite 325 St. Louis, MO 63105
---
---
1-888-852-9987 - US and Canada Phone Number
1-800-852-99872 - International Phone Number
---
---
This festival's page is updated and maintained by volunteers and moderators. This festival has not been claimed yet. Please
contact us
to update any out of date information.
If you are associated with this festival then you may
claim this entry
and keep the data up to date.
Quick Search
A word from Blue Note at Sea
About Blue Note at Sea
Words from the Festival
Origins of Blue Note At Sea
Since 2001, Entertainment Cruise Productions has been the world leader in live jazz entertainment at sea, having produced nearly 70 full ship charter jazz cruises all over the world, including The Jazz Cruise, The Smooth Jazz Cruise, North Sea Jazz Cruise, Playboy Jazz Cruise, The Signature Jazz Cruise and Dave Koz at Sea Cruise.
The Jazz Cruise has been sailing continuously since 2001 and The Smooth Jazz Cruise since 2004. Both continue today to be very successful and popular cruise programs. We have always desired to create a cruise program that addressed the tastes of those who enjoy jazz that is neither smooth nor straight ahead. There is a huge world of jazz that occupies that sector, and we have wanted to capture the hippest, most exciting and current performers in that world for a cruise.
Over the years, we have had the opportunity to meet and work with two titans of the jazz world; Don Was, President of Blue Note Records, and Steven Bensusan, President of Blue Note Jazz Clubs. Though their companies are unrelated, they do share a common name and mission and will work with each other on special projects.
When we started this cruise, originally named The Contemporary Jazz Cruise, we began discussions with them and, after the expiration of another project, we moved forward together and rebooted that cruise as Blue Note at Sea!
Working together, we have been able to create an amazing cruise program featuring the top names in jazz, together with amazing events, great programs, luxurious dining and amenities and more. Clearly, we have been able to produce The Jazz Event of the SEASon!
SELECTION OF MUSICIANS
The selection of the performers on Blue Note at Sea is an arduous task. We wanted hip, but not inaccessible; cool, but not too introverted; and stylish without being overly indulgent. We are very proud and excited to present the lineup that we have for Blue Note At Sea, which includes Wynton Marsalis and The Jazz at Lincoln Center Band, Marcus Miller, David Sanborn, Robert Glasper, Ccile McClorin Salvant, Kurt Elling, Kamasi Washington, Terence Blanchard, Christian Scott, Jason Moran, Kandace Springs, Blue Note All Stars with more to be announced. This outstanding lineup reflects our mission to present the hippest and coolest music in the world.
Main Shows each Evening.Music on Blue Note at Sea is presented show style, meaning that each night there will be two main shows in the largest venue on the ship. Half of our guests will attend the first show and then will proceed to the Main Dining seating for dinner, and the other half of our guests will go to 1st Dining for dinner and then attend the 2nd Show. Of course, guests may dine at any of the specialty restaurants on the ship as they wish and at any times that they wish. Nonetheless, they will be assigned a time for the shows, one being at 6 pm (1st Show) and one being at 9 pm (2nd Show). The nightly Main Shows are not necessarily the same show. If not, then the show that is performed at the 1st Show one night is performed at the 2nd Show another night, insuring that every guest has the ability to see all of the Main Shows.
Cruising After Dark.One of Entertainment Cruise Productions most recognized programs and skills is our ability to create unique and fun programming during the late-night portion of the evening. Around 10:30 pm or so each night, all guests have had dinner and have seen the main show. On all Entertainment Cruise Production cruises, that signals the commencement of Cruising After Dark, where we present various forms of entertainment in multiple venues.
Rendezvous Lounge This intimate lounge will feature small group performances, solo piano players and exciting new acts that we will be presenting as part of the cruise program.
Revelations Lounge Sitting on the top deck of the ship, this lounge can feature top comedy, larger groups, dancing, and is the home of our late-night jam sessions.
Celebrity Theater The main theater on the ship is often used for shows that will attract a broad audience or need the full stage for their presentation. The Celebrity Theater is lovely, comfortable and provides us with the ultimate in great sound.
Blue Note Jazz Club at The Cosmopolitan Dining Room The Cosmopolitan Dining Room is so lovely as a main dining room that we knew we had to convert this space into an amazing late-night jazz club. With a stage that we build and a cabaret style seating plan, we converted the room into a Blue Note Jazz Club at sea where you can sit back, have a drink or dessert and enjoy the music.
Rate Blue Note at Sea