Brooklyn Hip Hop Festival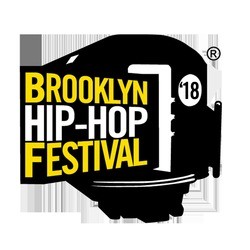 Brooklyn Hip Hop music and culture Festival is an annual event which takes place in Brooklyn, New York, USA. The festival is dedicated to preserving and celebrating Hip Hop and its artists, writers, visual artists and dancers.
Location
New York City, New York, United States
The next Brooklyn Hip Hop Festival will be happening sometime in the future.
Quick Info

Summer Festival


Contact
---
1-718-454-0821 - Phone Number
---
---
This festival's page is updated and maintained by volunteers and moderators. This festival has not been claimed yet. Please
contact us
to update any out of date information.
If you are associated with this festival then you may
claim this entry
and keep the data up to date.
Quick Search
About Brooklyn Hip Hop Festival
Established in 2005, The Brooklyn Hip-Hop Festival is New York City's largest Hip-Hop cultural event that showcases the positivity of Hip-Hop culture. The Festival offers a variety of culture based educational and entertainment events, which are in addition to its performances. Activities include panel lectures, exhibitions, movie screenings and even a family-friendly block party for all. The Festival's initiative is to celebrate and preserve Hip-Hop's legacy of promoting artistic progression, community building and social change by bringing together all lovers of this great culture.

In the last twelve years, the Festival has achieved a number of memorable milestones with an impressive roster of Hip-Hop acts. These include Nas; Talib Kweli who brought out the Crooklyn Dodgers for a classic old school performance of "Crooklyn"; Common who brought out Foxy Brown; Jay Electronica who surprised his audience by bringing out Jay Z and J Cole for one of the most memorable Hip-Hop performances in Festival history; Busta Rhymes and Friends performance where Busta brought out Leaders of the New School for one of the best old school reunion performances yet; lyric virtuoso, Rapsody, who first announced on our Festival stage her signing to Jay Z's label, Roc Nation; a "Q-Tip & Friends" concert where Q-Tip surprised his audience with performances by Kanye West, Busta Rhymes, Black Thought of The Roots, Monie Love so many more to mention.

The Festival's week long event has also expanded in programming and diversity. Exciting new panels and discussions with cultural influencers and Hip-Hop legends have been added to our Hip-Hop Institute. The Dummy Clap Film Festival has expanded its lectures with discussions centering on current tv shows and movies. Our Juice Hip-Hop Exhibition has added a number of showcases and exhibitions to highlight the various elements of Hip-Hop culture under one roof. We are approaching this year with renewed vigor and commitment to showcasing the legends of our culture alongside the new generation.
Rate Brooklyn Hip Hop Festival