Calgary Folk Music Festival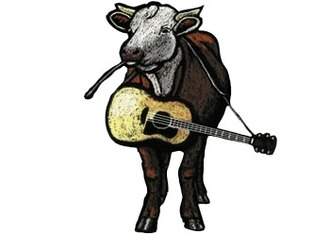 Calgary Folk Music Festival takes place at multiple venues around Calgary, Alberta Canada. Always a hit around town, with local and out of town talent performing folk, indie, bluegrass and more.
Quick Info

Annual Summer festival

Ages: From 0 To 100
Connect with Calgary Folk Music Festival
Contact

1215 10 Ave SE Calgary, Alberta T2G 0W6
---
---
---
---
This festival's page is updated and maintained by volunteers and moderators. This festival has not been claimed yet. Please
contact us
to update any out of date information.
If you are associated with this festival then you may
claim this entry
and keep the data up to date.
Quick Search
Members
About Calgary Folk Music Festival
Words from the Festival
"Can you imagine what a bummer it would have been if the whole damn thing had come crashing down because of laffaire Doobie? Perhaps you were there: Sunday evening, July 1997. The Calgary Folk Music Festival was a mere teenager, still struggling to regain its footing after a seemingly uninterrupted streak of rain-drenched events which gave sinister new meaning to divine retribution, and all it was trying to do was cap a fun weekend with the good-time choruses of a well-loved Texas boogie band. To be sure, the Doobie Brothers had been a controversial choice for the Festivalas many performers are to the population (dwindling, fortunately) which gets all twisted up about what is and what is not folk music. Nevertheless the crowd on hand was loving it, few noticing that by the time the encores finished it was quarter-past the scheduled ten oclock curfew. Happy patrons filed out. Another mind-expanding edition of the CFMF was headed for bed. But, across the river, trouble loomed. Perhaps someone was facing a tough Monday, or maybe had heard Long Train Running one time too many and finally cracked. Whatever the reason, a by-law officer had been angrily summoned to Sunnyside, there to register 77 less-than-Satanic decibels during the final set. (Surely an embarrassment to a band well acquainted with the business end of a Marshall stack.) But what with the devil-may-care hour and that excessive volume documented in triplicate, it gave a tiny band of curmudgeons the tempest by which they might forever banish the Festival to somebody elses teapot. For the next year irony reigned while directors of a festival literally dedicated to sweet sounds butted heads with the bureaucratic definition of noise. It eventually became a battle not just to extend the sonic curfew until 11 for two measly nights, but for the very privilege of annually turning Princes Island into an officially sanctioned Mellow Groove Thing. Fortunately, cooler heads prevailed. The Festival was ultimately given its easements (funny how a strategic mention of the Stampede seemed to expedite this process) and did everything it could, acoustically and otherwise, to live in harmony with its neighbours. And the sky, by all evidence, has not yet fallen. The combination of Princes Island and superlative music began as a one-off funded in part as a celebration of Albertas 75th anniversary in1980. Mitch Podolak, the colourful founder of the Winnipeg Folk Festival, managed to talk Alberta government minister Horst Schmidt into underwriting a 22-venue provincial tour for something he called The Travelling Folk Festival and Goodtime Medicine Show. It was the Lougheed years, recalls Podolak, back when you could actually be a progressive conservative. For the Calgary edition, Podolak partnered with the Calgary Folk Club, led by its founder, Mansel Davies, who would go on to make the Festival an annual event and serve as its artistic director for eight years. Between them, they brought numerous traditions to the table. Podolak, a self-described old-time Appalachian banjo player and Trotskyite, delivered his impeccable connections to the whos who of folk back then, like Stan Rogers, Sylvia Tyson and Stringband. But theres also the matter of the Festivals unique operational strategy. I created the folk festival format in this country, he boasts theatrically. Me. Well, me and Vladimir Ilyich Lenin." Take the hospitality crew, he explains. You tell them the objective and thats it. You leave it entirely up to them how they do it, just like the Bolsheviks in 1917. Thats how I set it up. Meanwhile, Mansel Davies brought his own unique pedigree. The Welshman had been well-steeped in the U.K. folk scene of the sixties, frequently performing with Ian Campbells house band at a legendary Birmingham folk club known as the Jug O Punch, after which he modeled the Calgary Folk Club in 1972. The formula obviously stands the test of time. Still membership-driven, its weekly meetings feature a house band (often Davies own Wild Colonial Boys) along with guest performers. It bears notingmany surprised visiting musicians dothat Calgary remains unique in the world for the magnitude of its thriving folk club scene. Not just the CFC, but also the ones it inspired, like the Rocky Mountain Folk Club, The Nickelodeon, Saturday Night Special and The Bow Valley Music Club, to name a few. These organizations obviously supplied much of the support for the early Festivals, in the form of knowledgeable, enthusiastic fans and energetic volunteers. They also provided the open mikes and appreciative audiences that have done much to incubate Calgary musicians over the years. Indeed, dating from its very first edition, a healthy sampling of the local scene has always been part of the Festival. Which leads to the always lively subject of which performers the Festival shall invite, an inexhaustible fountain of second-guessing. Mitch Podolak learned that early. Ill never forget my first Winnipeg Folk Festival in 1974, he says. Right afterward, Ray Materick came up to me and said, Not enough songwriters. Two minutes later, Mike Seeger collared me. He said, Not enough traditional music. (Even then it was a familiar refrain. A prominent critic of the inaugural 1961 Mariposa Folk Festival, often cited as the beginning of the modern Canadian folkfest scene, complained of too much pop music.) Theres no more dangerous and stupid argument than the what is folk one, Podolak has since concluded, although in the early days he adopted a simple pragmatic stance. Its folk if I say its folk. Through the musically turbulent '80s, Mansel Davies and his cohorts continued that open and balanced approach to programming. Certainly Daviess background was musically ecumenical; whereas Americans often point to Bob Dylans heretical use of an electric guitar at the 1965 Newport Folk Festival (founded 1959) as some sort of musical watershed moment, the British scene had never been quite as compartmentalized. I remember playing one outdoor gig, says Davies. In the next tent down it was Eric Clapton and Cream. Nobody thought twice about it. Heres a fun what-if question: What would the Festival be like today if it had not rained diabolically for seven of its first eight years? Were not just talking hard rain, recalls Davies. It was torrential, and often very cold. They tried everything: scheduling the Festival at different times of the year, impromptu sun dances, even a ceremony by a local shaman. Yet nothing seemed to work. The flip side of you can only get so wet became you can only build so much esprit de corps. After a meteorologically disastrous 1987 event, complete with money losses that were quietly covered by a generous friend of the Festival, Davies and company reluctantly threw in the soggy towel. There it might have ended were it not for a fortuitous conversation between musician and super-volunteer Vic Bell and les siemieniuk, then the producer/host of CBC Radios nationally broadcast program, Simply Folk. Several beers in, Bell wondered why a city of Calgarys size and energy couldnt sustain a folk festival. Eventually, egged on by siemeniuk, he would wind up serving as Artistic Director for the next five editions. His first major challenge was to incorporate the Festival as its own non-profit society, independent of the existing folk clubs. Then we signed our lives away financially, says Bell, although worse never quite came to worst and he is happy to report he is still alive. The Festivals of the early '90s were pivotal in several ways, not the least of which was convincing patrons that the event was not cosmically cursed. For many years people kept dwelling on the rain, says Bell. Even after a bunch of sunny Festivals in a row, they just couldnt seem to get past those cold, wet memories. Perhaps, therefore, one of Bells smartest decisions was to assign a permanent weekend for the Festival. The one preceding the August holiday is not only likely to be among the years best, weather-wise, it also fits neatly into the schedule after similar events in Vancouver and Winnipeg, and before Canmore and Edmonton, thus improving the economics of attracting more and better acts to the Great White North. Not that its a tough sell these days. Word has gotten around among musicians that the warm crowds and intimate venues of the Western Canadian folk festival circuit make it damn near a vacation. And many say that the highlight of it all is the one on Princes Island. The mid-'90s saw more changes with the arrival of the Festivals current Associate Producer, Kerry Clarke, who took over programming duties, to be joined later by les siemieniuk as General Manager. With a wide musical palette she developed working in campus radio at the University of Calgarys CJSW, Clarke expanded in particular the edgy and world music components of the Festival, or, if you prefer, the folk music from the rest of the planet. Not that global sounds had been unwelcome in folk circlesafter all, songs like Wimoweh and Guantanamera were staples of the coffee house scene way back in the daybut groups from every continent now regularly demonstrate that the Calgary Folk Music Festivals horizons are as wide as anyones. In 1996, one more key player, Terry Wickham, joined the team, as consulting Producer, bearing the ultimate responsibility for booking decisions. Wickham made his reputation programming the very successful Edmonton Folk Festival. When asked to advise Calgary on how to remedy its solvent but shaky financial situation, he was unequivocal: You simply have to get bigger. Wickham understood that even folkies need to learn how to run the numbers. And those numbers told him that achieving long-term financial health would necessitate spending more on talent, that is, bringing in more headliners. Wickham concedes that it the process is more art than science. I have a three-part mantra, he offers in apparent seriousness. If you build it they will come. May the force be with you. And there will be growth in the spring. Whatever the juju, Wickhams plan worked. The Festival now enjoys the most solid financial footing of its quarter-century history. For their part, Calgary music fans have been the beneficiary of a dream setting to see musical heroes like David Byrne, Joan Baez, Elvis Costello and Billy Bragg. And if some of the kitchen-party ambience has necessarily diminished, frequent outbursts of bliss at recent Festivals would nevertheless indicate that life in the big city aint all that bad Even though the Festival has reached an optimal size, its not about to stand still. For one thing, the volunteers wouldnt let us, says Clarke, referring to the thousand-strong corps of worker bees who are constantly improving the hive. Were now able to focus more on refining and adding to the experience beyond just the music on stage. Theres always something: Got vegan food on site? Great. Get better vegan. Clarke, who scours the musical universe all year long, also pledges to maintain a broad musical perspective. Theres always a new crop of interesting artists and genres, she notes. Part of whats gratifying about working here is all the people who tell us they now have a new favourite bandand it was someone theyd never heard of before. Thats something we want to replicate as much as possible." Theres no better example of that than Michael Franti and Spearhead, says Clarke, who is happy to bring the group back, only this time in the role of old friends, after their stunning performance at the 2002 Festival. Back then, though, a lot of people were quite upset that we were booking what they understood was a hip hop act. It was going to be the thin edge of the wedge. Except after the set, dozens of people told me the same thing: Oh, now I see why you brought them. Of course, as any geometry student knows, if you put enough wedges together, you get a circle. So, the Festival turns 25. Like any well-raised 25-year-old, its about as big as its going to get. It has its own cool place and lots of friends. Seen some unbelievable concerts. Pays its bills. Keeps old favourites, but always on the lookout for fresh goods. Full grown So sit back and dig the vibe. Howdy your neighbours. Maybe even have a big ol group hug commending yourselves for playing your part in past and future histories. Then, in the immortal words of the Doobie Brothersand just because they said it doesnt make it any less soListen to the Music. By Kevin Brooker"
Rate Calgary Folk Music Festival