COVID-19 / CoronaVirus Update

Please note that due to the COVID-19 pandemic, many events around the world are being cancelled or postponed. Please be sure to visit the official website of any event you are planning to attend to ensure that is has not been canceled.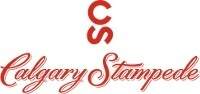 The Calgary Stampede is a annual music, food, and cultural festival. It includes an exhibition, fair grounds and a world famous rodeo which has earned the festival the title of "Greatest Outdoor Show on Earth". The whole city comes alive with much to do, hear, and see all over the city.
Quick Info
Calgary, Alberta, Canada
Calgary, Alberta, Canada
This is a 10 day festival, with an extra evening sneak-a-peak night the first Thursday in July.
Expected Attendance: 1000000
Ages: From 0 To 99
Connect with Calgary Stampede
Quick Search
Calgary Stampede - 2015 - Remembered
We Were There - 2015
Rate