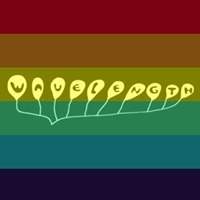 Camp Wavelength takes place annually on Toronto Island. Steps to the beach and a short ferry ride from Toronto. This is an all ages event though you must be 19+ to camp at Wavelength. Local and out of town artist preform indie, rock, electronic and more.
Location
Toronto, Ontario, Canada
The next Camp Wavelength will be happening sometime in the future.
Quick Info

Summer Festival


Connect with Camp Wavelength
Contact
Mailing Address
Wavelength Music 226 Crawford Street – Suite #1 Toronto, ON M6J 2V6
---
---
1-416-546-2745 - Phone Number
---
---
This festival's page is updated and maintained by volunteers and moderators. This festival has not been claimed yet. Please
contact us
to update any out of date information.
If you are associated with this festival then you may
claim this entry
and keep the data up to date.
Quick Search
About Camp Wavelength
Wavelength Music is a curated concert series designed to champion creativity, co-operation and collaboration in the independent music and arts scenes. Established in 2000, we are a non-profit arts organization that puts artists and the community first. A cornerstone of the Toronto music scene, Wavelength Music has championed literally thousands of emerging artists during its decade-plus run.

BRIEF HISTORY
Wavelength was founded as a grassroots, artist-run collective in 2000 by a group of like-minded independent musicians in Toronto. Originally a weekly live music night taking place on Sunday nights, accompanied by a free monthly photocopied print 'zine, the Wavelength music series has a long and storied history as a forum and incubator for emerging musical talent in the Toronto area, with an unparalleled track record for championing new Canadian talent that has since gone to international success. Esteemed Wavelength alumni include: Arcade Fire, Broken Social Scene, Constantines, Feist, F***ed Up, Grimes, Hidden Cameras, Holy F***, Jazz Cartier, METZ, Owen Pallett, Peaches, The Rural Alberta Advantage, Tokyo Police Club, and Chad vanGaalen.

Wavelength currently produces approximately 20 events per year, including two annual festivals, the Wavelength Music Festival in February and the Camp Wavelength Festival in August on Toronto Island, as well as a monthly, year-round concert series in a variety of venues around Toronto and across Canada. Our events often feature workshops, artist talks and other educational, outreach events. In 2013, we launched our inaugural Artist Incubator program, in which we work closely with a selected handful of emerging artists to collaborate on special projects such as touring showcases and interdisciplinary events.
wl_about

MISSION STATEMENT
Wavelength Music is a professional not-for-profit arts organization, dedicated to championing original, emerging musical artists and local music culture, creating opportunities and building community through inclusive, diversely curated live experiences.

VISION
Our vision is to transform communities through music.

Rate Camp Wavelength