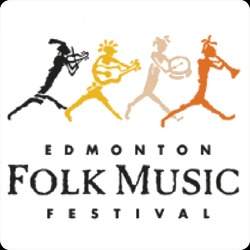 Edmonton Folk Fest is an annual all ages summer music festival. Come take advantage of the summer sun, sounds of indie, blues, Celtic, country and more. Yoga classes and workshops for the kids, beer tents and delicious food vendors have something for everyone.
Location
Edmonton, Alberta, Canada
The next Edmonton Folk Fest will be happening sometime in the future.
Quick Info

Annual Summer Festival


Connect with Edmonton Folk Fest
Contact
Mailing Address
P.O. Box 4130, Edmonton, AB T6E 4T2
---
---
1-780-429-1899 - Phone Number
1-780-424-1132 - Fax Number
---
---
This festival's page is updated and maintained by volunteers and moderators. This festival has not been claimed yet. Please
contact us
to update any out of date information.
If you are associated with this festival then you may
claim this entry
and keep the data up to date.
Quick Search
Members
About Edmonton Folk Fest
Beginning in 1980 with one staff and 300 volunteers, the Edmonton Folk Music Festival has grown and matured to become one of the leading folk festivals in the world. Now boasting a volunteer force of over 2000, the festival in a not-for-profit society dedicated to bringing in the best of folk music from around the world.
It's About the Music
The quality of the music and the depth of the performer lineup is the single greatest ingredient in our success. Terry Wickham, producer, selects artists within a broad musical mandate. Our vision is to continue to improve as a world- class folk music festival. At the same time, we work very hard to raise money through fund raising activities and through soliciting corporate sponsorships to keep ticket prices accessible for ordinary families.
Rate Edmonton Folk Fest