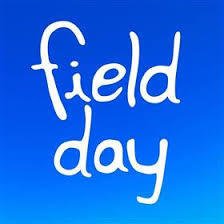 Field Day Sydney is a hip-hop,electronic,indie music event. What better way to start your new year then with great music and dancing.
Field day
This is the general information page for Field day. For specific events/years follow the links below.
Upcoming Festivals:
Field day 2019

Past Festivals:
Field day 2018

Location
Sydney, New South Wales, Australia
Jan 01, 2019

-

Field day 2019

starts in 14 days!
Quick Info

New Year Day

Ages: From 18 To 100
Connect with Field day
Quick Search
Members
About Field day
Words from the festival
"Set on the first day of the year at its beautiful iconic Sydney venue, The Domain. Field Day is the smart way to celebrate New Years and is also our city's most popular boutique music festival. It's known for a super-friendly atmosphere and quality line-ups mixing hip-hop, house, indie and electronic artists from around the world."
Rate Field day