Finger Lakes Grassroots Festival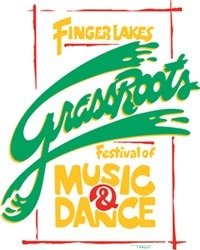 Finger Lakes Grassroots Festival is an annual all ages summer festival taking place in Trumansburg, New York, USA. They aim to help support and promote local artists and worldly culture. You will find music, dance, workshops including yoga and delicious food and more.
Location
Trumansburg, New York, United States
The next Finger Lakes Grassroots Festival will be happening sometime in the future.
Quick Info

Summer Festival

Ages: From 0 To 100
Contact
Mailing Address
Finger Lakes GrassRoots Festival PO Box 941 Trumansburg, NY 14886
---
---
1-607-387-5098 - office - Phone Number
---
---
This festival's page is updated and maintained by volunteers and moderators. This festival has not been claimed yet. Please
contact us
to update any out of date information.
If you are associated with this festival then you may
claim this entry
and keep the data up to date.
Quick Search
About Finger Lakes Grassroots Festival
Words From the Festival
"The Finger Lakes GrassRoots Festival is a mission-based (501-c3) organization that works to nurture local artists and talent while reaching around the globe to bring world music and culture to new audiences, creating environments that inspire creativity and foster community building.
The festival is presented over a four-day period (Thursday-Sunday) on four stages, which run ridiculously long hours to accommodate the 80, some bands that play the festival. GrassRoots doesn't hesitate to bring you great music you've never heard of before. Every year wonderful new bands are discovered and presented along with many old and true friends. Check out the list ofprevious years artistsfor a general idea of what's in store for the future.
GrassRoots is the second to last weekend in July, which is also in many years the third weekend of the month (the exception being when there are 5 weekends in the month). It is held at the Trumansburg Fairgrounds in Trumansburg New York, located about 10 miles north of Ithaca NY on the west side of Cayuga Lake in the very scenic Finger Lakes region of central New York.
For over 25 years, the organization has served to both engage and give back to the local and regional communities in which it exists by providing financial and organizational support to impact positive change. It's all about having a grand time and generating a feeling of community, but the impact of GrassRoots expands far beyond that which occurs during the four-day festivals."
Rate Finger Lakes Grassroots Festival