Manito Ahbee Festival and Conference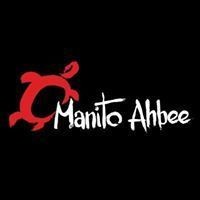 Manito Ahbee Festival is an indigenous culture and heritage event. Held over four days this festival hosts cultural music and a music conference, dance, international pow wow, the indigenous music awards, art expo, family entertainment and more. This music event takes place in Winnipeg, Manitoba, Canada.
Quick Info

Held in May

Ages: From 0 To 100
Connect with Manito Ahbee Festival and Conference
Contact
---
1-866-449-0251 - Phone Number
---
---
This festival's page is updated and maintained by volunteers and moderators. This festival has not been claimed yet. Please
contact us
to update any out of date information.
If you are associated with this festival then you may
claim this entry
and keep the data up to date.
Quick Search
About Manito Ahbee Festival and Conference
Words from the Festival
"Manito Ahbee Festival celebrates Indigenous arts, culture, and music in Winnipeg, Manitoba, Canada. Theannual festival features theIndigenous Music Awards,International Pow Wow,Indigenous Music Conference,Casinos of Winnipeg Indigenous Marketplace and Trade Show,Getting Jiggy With It,Art Expo,Art Challenge, andMTS Youth Education Day.
MISSION STATEMENT
In the spirit of the Manito Ahbee sacred site, the Festival is a gathering that celebrates Indigenous culture and heritage to unify, educate and inspire.
VISION STATEMENT
Manito Ahbee is recognized as a leader in transforming relationships to share Indigenous culture and heritage with the world.
MEANING BEHIND THE NAME
The festival name 'Manito Ahbee' was gifted to the festival through ceremony, and is named after the sacred site, which is one of the most important and significant traditional Indigenous gathering sites in all of Turtle Island (North America). The Manito Ahbee sacred site is located in the western Whiteshell area of Manitoba. Manito Ahbee, an Ojibway word means, where the Creator sits. The site is recognized and honoured by Indigenous peoples across North America as a sacred place for all people. The name of the province, Manitoba, is itself derived from the name of this sacred site. The festival represents an opportunity for Manitobans and visitors alike to experience the festival as a celebration for all people. Manito Ahbee invites everyone, uniting residents and visitors in the spirit of honouring Indigenous culture and the seven sacred teachings: love, respect, courage, honesty, wisdom, humility and truth."
Rate Manito Ahbee Festival and Conference