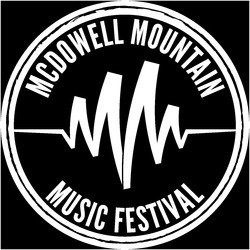 McDowell Mountain Music Festival is Arizona's 100% non-profit music festival. Bringing you the best of electronic,bluegrass,indie,alternative and pop music. As well as art and delicious food. Taking place in Phoenix, Arizona, USA.
Location
Phoenix, Arizona, United States
The next Mcdowell Mountain will be happening sometime in the future.
Quick Info

Annual Festival

Ages: From 0 To 100
Connect with Mcdowell Mountain
Contact
---
1- 602-343-0453 - Phone Number
---
---
This festival's page is updated and maintained by volunteers and moderators. This festival has not been claimed yet. Please
contact us
to update any out of date information.
If you are associated with this festival then you may
claim this entry
and keep the data up to date.
Quick Search
About Mcdowell Mountain
McDowell Mountain Music Festival (M3F) is a 100% nonprofit music festival that was established in 2004 and has become a musical destination for festivalgoers. The Festival is celebrating its 15th year, attracting visitors to Arizona with previous headliners such as Flume, Kid Cudi, Beck, The Shins, Porter Robinson, DJ Mustard, The Avett Brothers, and more.

In a commitment to giving back, M3F has adopted a 3 C's belief – community, culture, and charity. These 3C's fuel the Festival's underlying dedication to its local people and causes. In the spirit of this belief, all of the proceeds from the Festival benefit local non-profits organizations.

M3F is a great opportunity to experience the energy of people joined by their love of music and art, and their enthusiasm in helping the community.
McDowell Mountain Music Festival exists to integrate and support the community, the arts and families throughout the state.

Our Purpose:

To connect the community through a festival gathering including music, arts and food.
To entertain the community, companies and their employees.
To support the arts in an effort that they may grow and exist for future generations to enjoy.
To provide financial support and education to family based charities in an effort to provide equitable advancement throughout the community.

Rate Mcdowell Mountain