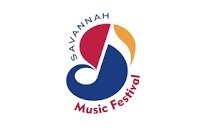 Savannah Music Festival is an annual spring festival celebrating music, art and culture. This is a family friendly, multi-genre music event brings sounds of Indie, Jazz, Blues, Country and more. It takes place in historic Savannah, Georgia, USA.
Location
Savannah, Georgia, United States
The next Savannah Music Festival will be happening sometime in the future.
Quick Info

Annual Springtime Festival

Ages: From 0 To 100
Connect with Savannah Music Festival
Contact

Savannah Music Festival 200 East St. Julian Street, Suite 601 Savannah, GA 31401
---
---
1-912-234-3378 - Phone Number
1-912-236-1989 - Fax Number
---
---
This festival's page is updated and maintained by volunteers and moderators. This festival has not been claimed yet. Please
contact us
to update any out of date information.
If you are associated with this festival then you may
claim this entry
and keep the data up to date.
Quick Search
About Savannah Music Festival
The Savannah Music Festival (SMF) is dedicated to presenting world-class celebrations of the musical arts by creating timeless and adventurous productions that stimulate arts education, foster economic growth and unite artists and audiences in Savannah.

QUICK FACTS
Established in 1989
A 501(c)3 non-profit arts organization
The annual 17-day springtime festival is Georgia's largest musical arts event, featuring more than 100 productions
Brings 500 of the world's finest musical artists to Savannah annually
In 2016, attendees came from 49 states and 14 countries
More than 40% of SMF's audience is made up of patrons from out-of-town
Media coverage includes: The Times (London), The New York Times, The Guardian (UK), The Wall Street Journal, Toronto Star (Canada), Le Monde (France), Frankfurter Allgemeine Zeitung (Germany) and Gramophone (UK)
Employs eleven staff members and expands workforce by 80+ contracted workers and hundreds of local volunteers leading up to and during the festival
SMF'S MUSICAL EXPLORERS
Year-round music education program for students in grades K-2, available cost-free to teachers in Chatham, Effingham, Liberty, Bryan (GA) and Beaufort (SC) counties
Free classroom resources and professional development workshops for all participating teachers
Semester-end concerts featuring professional musicians in genres important to the Southeastern United States
SMF's Swing Central Jazz (SCJ) and the Acoustic Music Seminar (AMS) provide unique mentorship opportunities to aspiring young musicians in jazz and acoustic music.
FINANCIAL STATISTICS
SMF's annual budget: $3.6 million
Annual revenue from ticket sales: $1.5 million
Average amount SMF raises each year to sustain programs: $2.1 million
SMF generates tax revenues of nearly $1 million each year between hotel/motel, sales and transportation tax
Savannah Music Festival Live is a weekly radio series produced for Georgia Public Broadcasting, which is now in its ninth season. The show has been licensed more than 250 times to stations across the country and is available to stream online anytime. SMF concert recordings are also featured regularly on American Public Media's Performance Today, NPR Music and Sirius XM.
Rate Savannah Music Festival