Sloss Festival
This is the general information page for Sloss Festival. For specific events/years follow the links below.
Past Festivals:
Sloss Festival 2018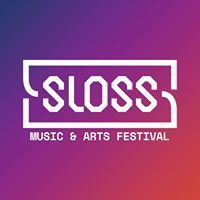 Sloss Festival is an annual summer festival, taking place in Birmingham, Alabama, USA. This outdoor event brings in artists near and far performing in hip hop, indie, rock, electronic, and more. Sloss Fest has unfortunately been cancelled.
Location
Birmingham, Alabama, United States
The next Sloss Festival will be happening sometime in the future.
Quick Info

Annual Summer festival

Ages: From 0 To 100
Connect with Sloss Festival
Quick Search
About Sloss Festival
Words from the festival
"Sloss Music & Arts Festival is a two-day music and lifestyle event that takes place at Sloss Furnaces National Historic Landmark in Birmingham, Alabama.
Sloss Fest is 40 bands on 4 stages plus craft beer & creative cocktails, arts & crafts, live iron pouring demonstrations, and much more.
Sloss Fest is a celebration of the unique, creative culture that makes life in Birmingham so unique."
Rate Sloss Festival