COVID-19 / CoronaVirus Update

Please note that due to the COVID-19 pandemic, many events around the world are being cancelled or postponed. Please be sure to visit the official website of any event you are planning to attend to ensure that is has not been canceled.
Sound of Music Festival 2018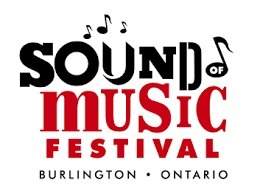 Sound of Music festival has been voted one of the top 100 festivals in Ontario by FEO (Festivals & Events Ontario), for its 14th year in row. Taking place annually in Burlington, Ontario, Canada. This is an all ages event with so much to do for the whole family. Workshops, marketplace, food and beverage tents, carnival rides and amazing music from both local Canadian and out of town artists.
Quick Info
Burlington, Ontario, Canada
Burlington, Ontario, Canada
Jun 09, 2018
to
Jun 17, 2018
- Festival is over!
Summer Festival
Expected Attendance: 200000
Connect with Sound of Music Festival
Quick Search