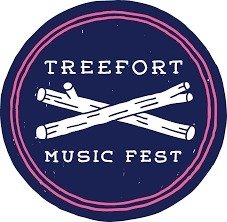 Treefort music festival is an annul multi-genre all ages event. This is not just about music though, each "fort" as treehouse calls them have something different for you. Such as comedy, film, yoga, stories, childrens entertainment, workshops, food and more. Taking place in Bosie, Idaho, USA.
Location
Boise, Idaho, United States
The next Treefort Music Festival will be happening sometime in the future.
Quick Info

Annually held in March

Ages: From 0 To 100
Connect with Treefort Music Festival
Contact
---
---
This festival's page is updated and maintained by volunteers and moderators. This festival has not been claimed yet. Please
contact us
to update any out of date information.
If you are associated with this festival then you may
claim this entry
and keep the data up to date.
Quick Search
About Treefort Music Festival
Idaho – With our vast wilderness areas and mountain ranges, clean rivers and lakes, open prairies and big skies, this big little state in the NW can often feel like living on the frontier of a young developing nation — and it's exciting times on the frontier.
Music
Just the AMPMusic is the trunk of Treefort. We get our biggest thrills from welcoming spellbinding well-known and independent emerging artists from all over the globe. Since the festival's inception, Boise has played host to thousands of bands traveling from within the Treasure Valley or as far as Western Europe, the Middle East and Australia. Just like the uniqueness of every tree, each Treefort Music Fest features a wide variety of musicians and bands – every Treefort moment has its own soundtrack.

Everyone is welcome at Treefort Music Fest.
Treefort is a welcoming festival. Boise is a welcoming city. We value the diversity of our team, the City of Boise, the entire Treefort community, and our nation – each should be a welcome place to all.

Humanity is far greater than the sum of its parts.

Please stand with us in our continued efforts to keep Treefort a welcoming place for all humans (and music loving monsters).

Community
leaves_invertWith the introduction of free-form non-commercial community radio station Radio Boise KRBX 89.9 FM to the FM airwaves in April of 2011, emerging artists are getting more airplay all over this large population center for the first time in decades, if not ever. Many of us are already active in the Radio Boise family as volunteers, fans and supporters and completely acknowledge the station's role in the increased synergy here in Boise, not only in the music scene, but in the arts and culture scene at large.
We see Treefort as a celebration what makes Boise great – whether it's Boise's local breweries, homegrown food, skatepark, lively downtown core or simply its strong spirit of collaboration and love of the outdoors. Boise has something for everyone, no matter their age, and we hope that Treefort is an example of that.
In 2015, Treefort was named the City of Boise's Cultural Ambassador for being an event that genuinely reflects the energy across mediums that is happening in the Boise community and cultural scene, and for the vision of connecting Boise and its creatives with other communities around the region, the country and around the world. The Cultural Ambassador title runs through 2017.

Explore
Jumping around venue to venue discovering new bands and activities keeps our short attention spans in check. From sun-up to sun-down, every day is a top-notch experience, whether you're sipping on a rare wine-barrel-aged brew at Alefort, discussing politics with a band on the Neurolux patio, running to catch a last minute set at a nearby house show, getting awed by the magnitude of Band Dialogue or channeling your inner geek at Hackfort, Treefort has something for everyone. For little ones – and not so little ones, there's loads to discover and enjoy to create happy memories to last a lifetime. After all, Treefort transforms Downtown Boise into a playground by building a huge Main Stage surrounded by existing and alternative venues – get out and explore!

Structure
We have often stated that we are a "for profit entity ran like a non-profit" because we have always been a values-based project, driven by a purpose much more than the lure of profit. In the summer of 2014, we were presented with a legal option for which we could best represent who we are as a festival, as community members and as a business — the Treefort Leadership Team officially formed Treefort, LLC and began seeking B-Corp certification to lock in and protect the legacy principles the festival was founded upon. Treefort became a certified B-Corp in 2015.

Friends of Treefort
Treefort Music Fest is a representation of Boise and its scene and culture, but for reference, it has also been inspired (and continues to be inspired) by festivals like Sled Island (Calgary, Alberta), SXSW(Austin, TX), Hopscotch Music Festival (Durham, NC), The Underground Music Showcase (Denver, CO), Noise Pop (San Francisco, CA), CMJ Music Marathon (NYC, NY) Musicfest NW(Portland, OR), City Arts Festival (Seattle, WA), Nelsonville Music Festival (Nelsonville, OH), Athens Intensified (Athens, GA), Timber Music Festival (Carnation, WA), Pickathon (Happy Valley, OR), Doe Bay Fest (Orcas Island, WA) and many more.
Rate Treefort Music Festival