Beale Street Music Festival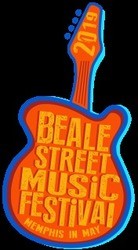 Beale Street Music Festival is an annual festival with amazing food, art and music. Listen to sounds of indie, blues, country, rock and more. Beale Street takes place in Memphis, Tennessee, USA.
Location
Memphis, Tennessee, United States
The next Beale Street Music Festival will be happening sometime in the future.
Quick Info

Held annually taking place in May

Ages: From 0 To 100
Contact
Mailing Address
MEMPHIS IN MAY INTERNATIONAL FESTIVAL, INC. 56 S. FRONT STREET MEMPHIS, TN 38103
---
---
---
---
This festival's page is updated and maintained by volunteers and moderators. This festival has not been claimed yet. Please
contact us
to update any out of date information.
If you are associated with this festival then you may
claim this entry
and keep the data up to date.
Quick Search
Members
About Beale Street Music Festival
Featuring over 60 acts on 4 stages in scenic Tom Lee Park where Beale Street meets the Mississippi, offers music lovers an opportunity to immerse themselves in the art form they love best. And the 2012 festival promises to be bigger than ever! The Beale Street Music Festival has been nominated for a Concert Industry Award for the Music Festival of The Year, and was named by Playboy Magazine as one of the Fun 2000 events - a "must-do list" for the new millennium. The Beale Street Music Festival also hosted media such as VH1, Rolling Stone, MTV, Billboard, Cashbox, Pollstar, National Geographic, the BBC and dozens of other national publications, international television networks and blues publications. It's the Mardi Gras of the Mid-South! Past performers include legends: Iggy pop, Jerry Lee Lewis, Daughtry, B.B. King, Stevie Ray Vaughan, Ray Charles, Beck, Van Morrison, ZZ Top, Al Green, Dave Matthew's Band, John Lee Hooker, Sammy Haggar, Lynyrd Skynyrd, Styx, Charlie Daniels, Kenny Wayne Shepherd, Kansas, Cheap Trick, Creed, Collective Soul, Peter Frampton, Sheryl Crow, Widespread Panic, Bob Dylan, James Brown, Bonnie Raitt, Wilson Pickett, Blues Traveler, Black Crowes, Ziggy Marley, the Allman Brothers, The Offspring, Saliva, Puddle Of Mud, Tom Petty and many more. The Beale Street Music Festival has grown into one of the largest parties in the United States, drawing people from all over the country to come experience a celebration of the birth of an expressive art form that materialized as the music known as the Blues. Gritty, raw, and full of emotion; Beale Street symbolizes everything that the Blues was born from. Like a mother rearing its young, the Blues took shape from its surroundings and became one of the most expressive musical outlets today. You cannot appreciate music without understanding the roots of the Blues, and you cannot appreciate the Blues without visiting the place where it was born: Beale Street, Memphis. Visiting Beale Street during this exciting celebration is a way to rejoice and enjoy music. The festival features dozens of A-List musical acts who perform over the course of three days on four different stages at Tom Lee park. Unlike most concerts, you can come and go as you please after entering so that you can enjoy the music of the festival and the party that takes place on Beale Street. If you want to experience the local talent of Memphis, you can see many performers up and down Beale Street who put on wonderful shows for the price of a mere dollar or two in tips from the spectators. Many of the eating and drinking establishments along Beale Street feature local musical acts as well to entertain guests as they dine and drink. Speaking of the food at Beale Street, Pig on Beale offers genuine Memphis BBQ, which is unlike anything you've ever tasted before. Smokey and delicious, seasoned and spicy; Memphis BBQ is unique, tender, and mouth-watering. The World Championship BBQ Cook-off is held in Memphis every year for one reason: no one does BBQ like Memphis. The World Famous Dyer's Burgers is also on Beale Street, where you can get your daily dose of vitamin "G" with their scrumptious deep fried burgers. The secret to the flavor of their food lies in the grease they cook with, which is the very same grease they've had since the restaurant was founded in 1912. Strained daily, the frying grease holds in the flavor of the meat and passes it along to every burger made. If you savor more sophisticated fare, try Texas De Brazil just off of Beale where you can enjoy an endless array of delicious meats that are served to your table by the "Gauchos" who will not stop until you beg for mercy. Anything you may desire can be found on Beale Street during the festival, so your discerning palate will never go wanting. The drinks on Beale Street are in excess and available right on the sidewalk during the Music Festival. Syringes of Jello Shooters are hawked every few feet by beautiful girls, and Beale Street's "Big Ass Beers" are everywhere. Silky O' Sullivan's is a popular spot, featuring their massive drink called "The Diver" which is served in a bucket with an abundance of straws so that everyone in your party can enjoy the potent brew. "If you drink one, you're guaranteed to go down!" Wet Willy's lies at the far end of Beale next to Dyer's Burgers, where you can buy any frozen concoction that you can imagine to help fend away the early summer heat. I suggest a beverage called the "Call a Cab", which is one of the more potent drinks you can buy on Beale. When you visit, prepare yourself for a variety of outlandish characters that you'll run across. The party seems to bring out the loud and proud from every nook and cranny, and you'll see them all in their sublime glory along the street. These individuals appear in droves and contribute their own specialized form of celebration. Fixtures that seem to show every year include the charismatic "Pimp Daddy" who poses for every photo opportunity that comes his way, especially if it involves the ladies. Maybe you'll see the young man who hands out "Free Advice", which is usually fairly good. Athletic men flipping down Beale Street in acrobatic displays of skill and leprechauns dressed in green dot the thoroughfare. Jugglers, singers, and bead-throwers all join the mix to form a motley crew of joyful partiers. Perhaps you'll even find a way to stand out from the crowd next year! Don't be afraid! It's Beale Street, where (almost) anything goes! You Haven't Been To Beale Street, Till You've been To The Beale Street Music Festival!
Rate Beale Street Music Festival