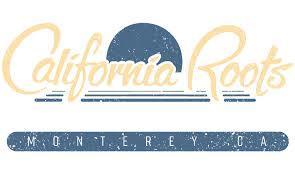 California Roots is a multi-genre music festival which takes place in Monterey, California, USA. This all ages outdoor festival represents good vibes, peace and love.
Location
Monterey, California, United States
The next California Roots will be happening sometime in the future.
Quick Info

Typical Attendance: 11000
Annual Summer Festival

Ages: From 0 To 100
Connect with California Roots
Contact
---
---
This festival's page is updated and maintained by volunteers and moderators. This festival has not been claimed yet. Please
contact us
to update any out of date information.
If you are associated with this festival then you may
claim this entry
and keep the data up to date.
Quick Search
About California Roots
Words from the Festival
"California Roots isnt just a music festival; its a movement. Its a way of life. It delivers a cosmic blend of good vibes, true happiness, family, peace, love and joy to all who enter. When Jimi Hendrix torched his guitar at the Monterey Pop Festival in the late 60s, he changed the way an entire generation looked not only at music festivals, but life itself.
It is out of this same pure energythe energy of natural and peaceful rebellionthat California Roots was born. We discovered the ecstasy that culminates from listening to awesome music, smiling at your neighbors and dancing with strangers; California Roots is about living life to the fullest.
The first Cali Roots drew 1,400 people, and every year until 2013, the event has doubled its attendance. In 2014, organizers added an outdoor arena at the Fairgrounds (called the Bowl) to the original stages, upping the events capacity to 11,000 people per day. In 2013 and 2014, the festival sold out weeks in advance. Other recent upgrades include free live streaming via Youtube so fans worldwide can tune in, larger stages, higher production values, an Art & Wine Gallery, and fancier VIP lounges. As Co-Producer, Dan Sheehan puts it: What started as a backyard party is now one of the fastest growing festivals of its size.
In a larger sense, Cali Roots takes inspiration from that massive musical explosion and shift in consciousness synonymous with late-1960s California counterculture. But dont be fooled by the name: Its not all about California bands, nor is it just about roots reggae. It is, however, about quintessential California livingand dreaming: Imagine a laid-back experience with sunshine (if its not foggy), smiles, and good vibes.
Over the years, festival-goers have encountered the ultimate lineup of artists in this genre including Damian Jr Gong Marley, SOJA, 311, Rebelution, Steel Pulse, Tribal Seeds, Ziggy Marley, Nahko and Medicine for the People, Iration, Pepper, The Expendables, Slightly Stoopid, Matisyahu and many more. The goal is to offer rising-star bands alongside the headliner acts that are going to get folks through the gates. In 2015, the festival branched out a bit with the lineup, combining the expected with some not-as-expected artists such as The Roots, Michael Franti and Spearhead, G-Love and Special Sauce and Cypress Hill.
Cali Roots is a special festival because its got its finger on the pulse of whats going on in American reggae music today. Every band is a part of this movement that has evolved from a few semi-underground, torch carrying reggae bands, to something that has quickly shot to the forefront of popular music cultureCali-Roots represents that perfectly, says The Green, guitarist/vocalist, Zion Thompson.
Of course, a music festival these days cant be just about the music. Cali Roots strives to bring its festival goers a full weekend experience. As one longtime fan and blogger, Brendan Clemente says, Stepping into the Monterey County Fairgrounds for the Cali Roots Festival is an experience like nothing else. The moment you walk through the festival gates you enter a place separate from the outside world a heavenly playground filled with sweet sunshine, amazing music, peaceful vibrations, and a strong sense that you just discovered the happiest place on earth. The vibe inside the festival is unique and special a perfect blend of music, art, freedom and celebrating life to the fullest. Along with the jaw-dropping lineups of outstanding music every year, this festival is a place filled with wonderful surprises no matter what your vibe is, weve got something youll love here.
Cali Roots was one of the first California music festivals to have Live Painters on stage painting while the musicians performed, which has become a common sight at many music festivals these days. Cali Roots brings in the Offset Project to work toward a zero-waste experience. Vendors use only foodware thats compostable and volunteers help you separate your waste. Attendees are encouraged to bring their own bottles, since no one sells bottled water (a partnership with Earthwell makes sure you wont get parched). Refill at the purified-water stations scattered throughout the grounds or partake in the pint program: Buy a refillable glass for discounts on beer, or bring one from a previous years fest. And you can park your bike or skateboard for free in the Valet! Cali Roots has also partnered with Trip Zero, which works to address and negate the carbon footprint created by travel to the festival.
Another important mission of Cali Roots is supporting local communities. The world is built on communities, and the cornerstone of positive and vibrant change begins right at home. The homegrown philosophy supports California companies, workers, residents, and nonprofits coming together to make this festival a place of pure bliss for visitors from all around the world. In 2015, Cali Roots supported Do It For the Love Foundation, Love Hope Strength, Yes I Can, and Unify to Thrive.
At the end of the day, producing this festival isnt really a choice anymore for the producers; its more of a calling. It was born out of the untameable passion to bring good music to good people, give back to our community and help grow with like-minded people from around the world. In many ways, with the growing popularity of American reggae music and mainstream crossover potential of the Cali Roots sound, the festival represents the collective scene and reggae community, and appears to be here to stay."
Rate California Roots