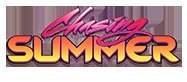 Chasing Summer is an annual outdoor electronic two day music festival which take place in Calgary, Alberta, Canada. Bringing in some of the top performers in EDM.
Quick Info

Annual Summer Festival

Ages: From 18
Connect with Chasing Summer
Quick Search
Members
About Chasing Summer
CHASING SUMMER...
The largest EDM event in Western Canada.

Living in the prairies of Canada is the pursuit of the fleeting. Winter dominates the calendar, while the most desired season of them all summer is heartbreakingly short by comparison. It becomes an obsessive pursuit for all, eager to grab what they can before the leaves change to herald the impending harvest and snowy landscape to come. This is the reason why Canadians love summer so desperately. CHASING SUMMER is a celebration of this passion.
Rate Chasing Summer