COVID-19 / CoronaVirus Update

Please note that due to the COVID-19 pandemic, many events around the world are being cancelled or postponed. Please be sure to visit the official website of any event you are planning to attend to ensure that is has not been canceled.
Edge of the World Music Festival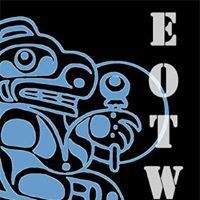 Edge of the World Music Festival is a non-profit society taking place each summer on Haida Gwaii, British Columbia, Canada. Along with beautiful scenery local artists as well off island artist will be heard. Sounds of Indie, First Nations, Rock, Electronic and more.
Location
Haida Gwaii, British Columbia, Canada
The next Edge of the World Music Festival will be happening sometime in the future.
Quick Info

Summer Festival


Connect with Edge of the World Music Festival
Contact
Mailing Address
Edge of the World Music Festival P.O. Box 812 Queen Charlotte BC V0T 1S0
---
---
1-250-557-4242 - Phone Number
---
---
This festival's page is updated and maintained by volunteers and moderators. This festival has not been claimed yet. Please
contact us
to update any out of date information.
If you are associated with this festival then you may
claim this entry
and keep the data up to date.
Quick Search
About Edge of the World Music Festival
The edge of the world music festival on haida gwaii is a singular west coast festival experience. three days of quality music, both local and off island talent, up and coming, as well as top notch performers, is what awaits.

Haida Gwaii is situated 170kms off the mainland coast of Northern British Columbia. It is accessible by plane from Vancouver, or by ferry from Prince Rupert. For information on how to get here, and for an up to date list of accommodations, please visit gohaidagwaii.ca.

The Tlell Fall Fairgrounds. The festival happens in Tlell, the mid point of highway 16 on Graham Island. Tlell is a small rural community with less than 200 residents. There is one general store, Crow's Nest (groceries, liquor, small cafe, and post office.) The festival is on the Fall Fair Grounds, just south of where the Tlell river snakes under the highway.

There is camping at the Misty Meadows Campground, a BC Provincial campsite, across the street. This is first come, first serve. Additional camping is available a few minutes down the road. All proceeds from this camping go towards supporting the Haida Gwaii Soccer Association. There will be a periodic shuttle bus available. Each year the festival improves – with more cohesive ambiance, more food and merchandise vendors showcasing local wares and cuisine, more diverse workshops, and more fringe acts. There is now a new organizing committee in place, with a great selection of 30-somethings lending their creative talents to get this festival done. Additionally a large number of local and off-island volunteers pitch in on the festival weekend, not to mention the local businesses that sponsor and support the festival. Keeping the grounds clean is something we take pride in; if you attend the festival, please be aware of your garbage. All of this effort comes together to make the Edge of the World Music Festival on Haida Gwaii unlike any.
Rate Edge of the World Music Festival