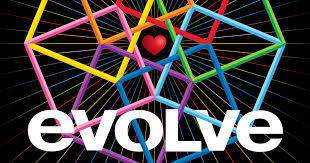 Evolve festival has grown dramatically in size over the years. This all ages festival takes place annually in Atlantic Canada.
Location
Moncton, New Brunswick, Canada
The next Evolve Festival will be happening sometime in the future.
Quick Info

Annual Summer festival


Connect with Evolve Festival
Contact
---
---
This festival's page is updated and maintained by volunteers and moderators. This festival has not been claimed yet. Please
contact us
to update any out of date information.
If you are associated with this festival then you may
claim this entry
and keep the data up to date.
Quick Search
About Evolve Festival
The Evolve Music and Awareness Festival is an annual 3-day summer celebration of music, culture, and social awareness. From its start in 2000 as a grassroots music and awareness festival featuring local bands, the festival has grown to showcase world-class performers from around the globe.
Evolve also plays host to workshops that inform spectators about social issues such as personal wellbeing and environmental awareness.

With the help of a community receptive to sustainability in action, Evolve has been dubbed "Canada's greenest festival"! Since its inception, Evolve has shown that it is possible host a fun outdoor music festival, while at the same time championing causes, highlighting environmental issues, and inspiring changing behaviour.
The goal of the Pledge is to get outdoor festival attendees to leave no trash on the grounds when they leave the festival fields. The Pledge is taken on an individual basis, with the premise that each concert-goer is responsible for their own trash/recycling; putting it in the proper place when the show is over. It's not just about littering, it's about assuming individual responsibility for the environment and encouraging others to do the same.


Rate Evolve Festival