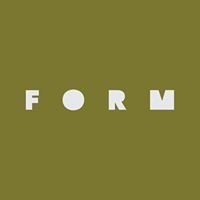 FORM Festival is an arts and music festival taking place in Arcosanti, Arizona, USA. Arcosanti was built as a non-profit urban experiment, in the Arizona desert. This close knit, outdoor festival brings in well know headliners performing indie,electronic, hip hop and more.
Quick Info

Typical Attendance: 1500
Annually held in May

Ages: From 18
Quick Search
About FORM Arcosanti Festival
Words From the Festival
"FORM unites creators through experiences that inspire.FORM Arcosanti is a more personal, collaborative, lean, and lasting take on the music festival model.

FORM Arcosanti is hosted annually at Arcosanti, seventy miles north of Phoenix & south of Sedona in Arizonas high desert. An urban laboratory focused on innovative design, community, and environmental accountability, Arcosanti was built by 7000+ students since 1970, under the direction of the late visionary architect, Paolo Soleri.

There are currently several other inspiring FORM experiences in development."
Rate FORM Arcosanti Festival