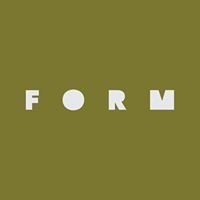 FORM Festival is an arts and music festival taking place in Arcosanti, Arizona, USA. Arcosanti was built as a non-profit urban experiment, in the Arizona desert. This close knit, outdoor festival brings in well know headliners performing indie,electronic, hip hop and more.
FORM Arcosanti Festival
This is the general information page for FORM Arcosanti Festival. For specific events/years follow the links below.
Past Festivals:
FORM Arcosanti Festival 2018

Location
Arcosanti, Arizona, United States
The next FORM Arcosanti Festival will be happening sometime in the future.
Quick Info

Typical Attendance: 1500
Annually held in May


Connect with FORM Arcosanti Festival
Quick Search
About FORM Arcosanti Festival
Words From the Festival
"FORM unites creators through experiences that inspire.FORM Arcosanti is a more personal, collaborative, lean, and lasting take on the music festival model.

FORM Arcosanti is hosted annually at Arcosanti, seventy miles north of Phoenix & south of Sedona in Arizonas high desert. An urban laboratory focused on innovative design, community, and environmental accountability, Arcosanti was built by 7000+ students since 1970, under the direction of the late visionary architect, Paolo Soleri.

There are currently several other inspiring FORM experiences in development."
Rate FORM Arcosanti Festival