Global Citizen Festival
This is the general information page for Global Citizen Festival. For specific events/years follow the links below.
Past Festivals:
Global Citizen Festival 2017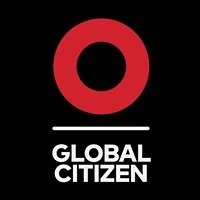 Global Citizen Festival is much more than your typical music festival. This is a popular event and platform with a cause. Taking place annually in New York and different locations around the world, the community and their events are about combating social change. World renowned artists perform in categories of hip hip, indie, rock and pop.
Location
New York City, New York, United States
The next Global Citizen Festival will be happening sometime in the future.
Quick Info

Typical Attendance: 60000
Annually held in September


Connect with Global Citizen Festival
Contact
---
---
This festival's page is updated and maintained by volunteers and moderators. This festival has not been claimed yet. Please
contact us
to update any out of date information.
If you are associated with this festival then you may
claim this entry
and keep the data up to date.
Quick Search
About Global Citizen Festival
"Words from the organization"
Since 2012, millions of Global Citizens around the world have taken over ten million actions to solve the world's biggest challenges. Thats ten million emails, tweets, petition signatures and phone calls targeting world leaders to end extreme poverty by 2030.
To date, the actions by our global community along with our high level advocacy efforts and with our partners, have resulted in 130 commitments and policy announcements from leaders, including financial aid valued at over $30 billion that is set to affect the lives of 1 billion people.
Global Citizen is headquarteredin New York, with offices in Canada, Australia and the United Kingdom. The organization was co-founded by Hugh Evans, Simon Moss, Wei Soo in 2008.
The Global Citizen platform was co-founded with Ryan Gall and Riot House in 2012
Through our mix of content and events, grassroots organizing and extensive reach through our digital channels, we are building the worlds largest movement for social action. We organize massive global campaigns to amplify the actions of Global Citizens from around the world.
Rate Global Citizen Festival