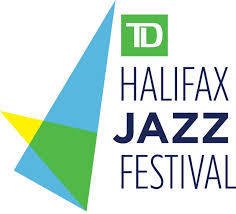 Halifax Jazz Festival has always been a city favorite. This event features up and coming, as well as local and well known performers from around the globe. This all ages, summer event taking place in Halifax, Nova Scotia, Canada.
Location
Halifax, Nova Scotia, Canada
The next Halifax Jazz Festival will be happening sometime in the future.
Quick Info

Typical Attendance: 55000
Annual Summer festival

Ages: From 0 To 100
Connect with Halifax Jazz Festival
Contact
Mailing Address
Halifax Jazz Festival, PO Box 33043 Halifax, NS B3L 4T6
---
---
---
This festival's page is updated and maintained by volunteers and moderators. This festival has not been claimed yet. Please
contact us
to update any out of date information.
If you are associated with this festival then you may
claim this entry
and keep the data up to date.
Quick Search
Members
About Halifax Jazz Festival
Words from the festival
"The TD Halifax Jazz Festival, formerly known as the Atlantic Jazz Festival, is the oldest jazz festival and largest summer festival in Atlantic Canada. Designated a Hallmark Event by the Halifax Regional Municipality, the festival attracts up to 55,000 visitors, involves 450 volunteers and employs over 350 local musicians.
The Halifax Jazz Festival (HJF), formed as JazzEast Rising is a non-profit organization created in 1987 to present the first ever Halifax Jazz Festival (formerly known as the Atlantic Jazz Festival) in Nova Scotia, Canada. Over the past 30 years, HJF has widened its horizons beyond the successful TD Halifax Jazz Festival to become involved, throughout the year, in a diverse range of musical and educational activities.
HJF's mandate runs from the promotion and presentation of soft-seat concerts and club shows to planning educational workshops (such as the renowned Creative Music Workshop). We develop opportunities for amateur musicians, established local artists and the local "jazz aristocracy". We bring renowned performers from many parts of the world to a city that doesn't always find itself naturally on the maps for touring artists.
In brief, we think jazz is important to the culture which we'd like to have, and we want to make sure that kind of culture is strong in Halifax, where we love to live."
Rate Halifax Jazz Festival