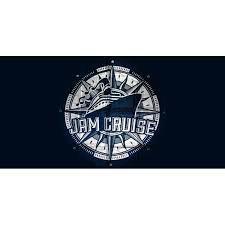 Jam Cruise is an annual music festival on the ocean. Stopping at ports along the way listening to rock, indie, jazz and more.
Location
Miami, Florida, United States
The next Jam Cruise will be happening sometime in the future.
Quick Info

Annual Cruise

Ages: From 0 To 100
Connect with Jam Cruise
Contact

Jam Cruise 405 Mizner Blvd SE, Suite 68 Boca Raton, FL 33432
---
1-561-368-8922 - Phone Number
---
---
This festival's page is updated and maintained by volunteers and moderators. This festival has not been claimed yet. Please
contact us
to update any out of date information.
If you are associated with this festival then you may
claim this entry
and keep the data up to date.
Quick Search
About Jam Cruise
Words for the Festival
"The core of Jam Cruise has always beenthe 5 days and nights of music. Over the years, the experience has grown to encompass activities, special programs, theme nights, collaborativesets, and more that help make our adventure truly unique! There is always something exciting happening onboard, on every deckof the ship. Discover everything that makes Jam Cruise so special and prepare for an amazing experience unlike any other."
Rate Jam Cruise