Lollapalooza Berlin
This is the general information page for Lollapalooza Berlin. For specific events/years follow the links below.
Past Festivals:
Lollapalooza Berlin 2017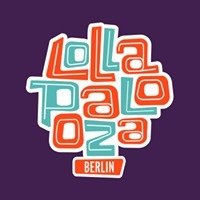 Lollapalooza Berlin edition is a multi-genre music festival, bringing in top international artists. Preforming electronic, indie, hip hop, and alternative music. Berlin, Germany.
Location
Berlin, Germany, Europe
The next Lollapalooza Berlin will be happening sometime in the future.
Quick Info

Held annually in September

Ages: From 0 To 100
Connect with Lollapalooza Berlin
Quick Search
About Lollapalooza Berlin
Lollapalooza Berlin is far more than a stripped-down music festival. Highlights like Kidzapalooza, a festival at the festival welcoming all kids, Der Grne Kiez (Green Neighbourhood) dealing with topics like sustainability and social responsibility and the spectacular Lolla Fun Fair celebrating oddity, acrobatics as well as art and installations all over the festival grounds take the festival experience to a whole new level.
Rate Lollapalooza Berlin