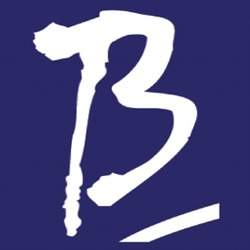 Ottawa Bluesfest is takes place over two weeks in Ottawa, Ontario Canada. This all ages summer festival features top acts in jazz along with indie, rock and bluegrass hip hop and more, it has become much more than just a bluesfest.
Location
Ottawa, Ontario, Canada
The next Ottawa Bluesfest will be happening sometime in the future.
Quick Info

Annual Summer Festival


Connect with Ottawa Bluesfest
Contact

RBC Bluesfest 450 Churchill Ave., N. Ottawa, ON K1Z 5E2
---
---
1-866-258-3748 - Toll Free Phone
---
---
This festival's page is updated and maintained by volunteers and moderators. This festival has not been claimed yet. Please
contact us
to update any out of date information.
If you are associated with this festival then you may
claim this entry
and keep the data up to date.
Quick Search
Members
About Ottawa Bluesfest
Over the years, Bluesfest has grown to become the landmark event of the Ottawa summer and one of the top-ten music festivals in the world, according to Billboard Magazine. The ongoing love affair between the fest and its fans continues to this day.

Clarence Clemons took the stage in 1994 and helped kick off what would become Canadas fastest growing outdoor music festival. Five thousand people descended on Majors Hill Park that first year, probably not realizing the tradition they were helping to create. Over the past 16 years, more than a million people have tuned in their ears and opened their hearts to some of the biggest names in the music industry. In more recent years, Bluesfest has become the Canadian version of Bonnaroo, Coachella, and/or the New Orleans Jazz and Heritage festival; all highly regarded tourist attractions and highly popular outdoor music festivals.

The festival has grown from a one-stage, three-day event to a multi-staged, two-week music showcase featuring some of the best talent available on the planet. Bluesfest continues to increase its diversity and programming scope and offers an assortment of stages that incorporate a variety of genres. In 2007, a new festival site, located at LeBreton Flats Park adjacent to the Canadian War Museum, offered five stages, including twin main stages allowing audiences to transfer between headlining acts. Bluesfest featured additional stages by utilizing all of the green space surrounding the park. These stages featured various eclectic themeswith audience development in mind.

Close to 300,000 fans attended the 2007 edition of the Ottawa Bluesfest, shattering all previous records. Of the 188 acts that performed in 07, 108 (57.4%) were Canadian and 44 out of 108 (40.7%) were from Ottawa. The new site, diverse line-up, and forecast-defying weather delivered what thousands of music fans had been anticipatingan outdoor music festival that offers something for everyone!

As has been seen from previous programming, Bluesfest consistently presents one of the most diverse line-ups of any outdoor music festival in Canada. Globe and Mail music writer Brad Wheeler had this to say about the 2007 line-up: A festival schedule of main acts that includes Van Morrison, Bob Dylan, Blue Rodeo, the White Stripes, Leo Kottke, Buddy Guy, Metric and Robert Cray should at least raise an eyebrow or two, if not blow some minds. But not for me, because theres nothing that Ottawa Bluesfest could present on stage anymoreshort of Elvis Presley and Harry Houdinithat could surprise me. Theyve raised the bar this year, and theyll do it again next year. Bet on it. The organization became a registered charity in 2000 after re-casting its vision and initiating an educational outreach program called Blues in the Schools. In 2002, the festival had its largest attendance (up to that time) by attracting 200,000 people. Canadian headliners included The Tragically Hip, Jann Arden, Blue Rodeo, and Colin James, to mention a few.

In 2003, Bluesfest celebrated its tenth edition by offering fans even more diverse choices of music. Bluesfest continued the expansion of its Blues in the Schools program with assistance from The Trillium Foundation and a fund-raising concert series.

In 2004, George Thorogood kicked off festivities on the Main Stage. The following nine days saw a festival site full of rockin souls who showed up for a series of highly anticipated acts on all four stages, including Main Stage sets by The Tragically Hip, Bryan Adams, Nelly Furtado, Lyle Lovett, and a flashback to the Motown music of the Funk Brothers!

Predictions of rain in 2005 could not put a damper on the overwhelming enthusiasm of Bluesfest fans. The festival lived up to expectations, delivering a stellar line-up that included K-OS, Simple Plan, ZZ Top, and others. This provided fans with the multi-genre explosion of sound that Bluesfest has become known for.

Bluesfest attracted over a quarter-million fans in 2006, and the talk of the town was the artistic excellence of the program. From the fist-pumping energy of Canadas own Great Big Sea to the elegant class of Etta James; from the hypnotic rhythm of Konono No. 1 to the driving rock of Canadian indie band, Metric, Bluesfest attracted an eclectic crowd of music fans night after night.

Bluesfest was also recognized in 2006and again in 2007by the Recycling Council of Ontario with a Gold Award for Waste Minimization thanks to the successful implementation of a greening initiative that involved supervised bike parking, compostable beer cups made from corn, and using bio-diesel to power generators. In 2007, the line-up had some serious star power. From the opening salvocourtesy of Van Morrison, followed by Bob Dylan, the White Stripes, Manu Chao, Kanye West and othersto the closing volley of the Solid Gold Dance Party, Bluesfest lived up to its promise and delivered a killer onslaught of talent. Festival organizers are equally proud of the discoveries of new and emerging acts offered to festival patrons. The musical flavours at the 2008 Bluesfest included funk, and so much more! From a rocking opening night with Canadas own The Tragically Hip to the final set by Disco Queen Donna Summer, music fans were treated to 11 straight days of great music, with too many stand-out acts to list.

Once again, in 2009, Bluesfest endeared itself to a wide range of music fans as a hugely popular outdoor event in Ottawa. Staying true to form the 09 edition of the festival included an eclectic mix of acts rarely seen in Ottawa, including Jeff Beck on opening night in celebration of their 15th anniversary. This additional night of music also included Ottawas own MonkeyJunk, the Black Keys, and Sergent Garcia, to name a few. Other amazing acts to perform throughout the event included Stone Temple Pilots, Joe Cocker, and Lynyrd Skynyrd. Leading-edge bands such as The Dead Weather, Yeah Yeah Yeahs, and Ludacris rounded out a line-up that attracted fans of all ages.

In 2010, Bluesfest saw thousands of fans make their way down to LeBreton Flats Park for twelve days of outstanding music and comedy programming. As always the festival offered something for everyone. From indie punkers Alexisonfire to Tuvan throat singers YAT-KAalong with the likes of Iron Maiden, Further with Phil Lesh and Bob Weir, the B52s, Joan Jett, The Flaming Lips, Rush, Arcade Fire, Crowded House, Great Big Sea, Keith Urban, Weezer, and 250 other acts thrown in for good measurethe festival featured another great line-up, with something for everyone. Audiences were thrilled by newcomers to the event such as the John Butler Trio, Caravan Palace, and Dana Fuchs and by rare appearances in Ottawa by the Flaming Lips and Santana, who drew the largest crowds seen ever at the event.

Programming excellence continued in 2011 with hundreds of performances showcasing a wide variety of world-class local, regional, national, and international musicians. In 2012, RBC Royal Bank Bluesfest organizers were able to offset soaring temperatures and a prolonged dry spell with yet another spectacular line-up of world class talent. Massive crowds attended the 12-day event taking in the likes of Skrillex, Alice Cooper, Iron Maiden, Snoop Dogg, Seal, John Mellencamp, and hundreds of otherswhile soaking up the sun, along with thousands of gallons of free water, provided by the festival. The bottom line is the sunny weather combined with a great line-up added up to an extremely successful outcome; especially the walk-up traffic, said RBC Bluesfest executive director, Mark Monahan.
Rate Ottawa Bluesfest