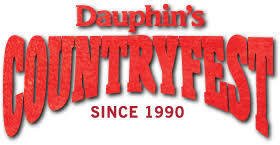 Dauphin's Countryfest is a annual country music and camping festival held in Dauphin, Manitoba, Canada.
Location
Dauphin, Manitoba, Canada
The next Dauphin's Countryfest will be happening sometime in the future.
Quick Info

Annual Summer festival


Connect with Dauphin's Countryfest
Contact

Dauphin Countryfest 28 - 2nd Avenue NE Dauphin, Manitoba R7N 0Z4 CANADA
---
---
---
---
This festival's page is updated and maintained by volunteers and moderators. This festival has not been claimed yet. Please
contact us
to update any out of date information.
If you are associated with this festival then you may
claim this entry
and keep the data up to date.
Quick Search
About Dauphin's Countryfest
Steeped in philanthropy from the beginning, Dauphin's Countryfest has always remained true to its roots. Engineered in 1990 as an idea to help sustain the historic Selo Ukraina (Ukrainian Folk Arts Centre and Museum) site, this country music festival has come a long way. It was at that time that a conscientious group of local business people put their heads together and launched an idea that would change the landscape of the community. They conceived an idea to put on a country music festival - with the hope that the income generated could sustain the historic site. The patrons in attendance had a great time, and the festival showed promise, but the investors did not see a return on their money that year. In year 2, they turned over the concept to a community based not-for-profit organization. That group secured loans from community members in the amount of $100,000 as seed capital, and the festival grew again, losing only $50,000. Another $50,000 in loans was thrown into the pot, and year 3 finally saw financial success. The Countryfest organization was able to refinance all of the debt associated with the site, pay for the building of the new hall on the site, and repay the startup loans. Faith, commitment and loyalty were the inspiration for the early years of Countryfest, and business acumen and a 12 member volunteer board of Directors have taken it to the nationally recognized festival it is today. Incorporated in 1991 as a not-for-profit organization, Dauphin's Countryfest has experienced tremendous growth and success in its lifetime, currently having an economic impact of $10 million to the region. Today, a 12 member volunteer board of Directors, three permanentstaff and a contracted promoter/producer plan and deliver the four day camping festival which occurs annually on the July long weekend. With 14,000 attendees per day and over 4000 campsites, this festival has surpassed all expectations. Community groups and service clubs earn over $150,000 annually, and provide over 2000 volunteers who do everything from collecting garbage to serving beverages and attending the gates at the festival. Once the festival site debt was retired, Countryfest invested a further $3 million in site improvements, ranging from seating to campgrounds to stages. In addition, the festival has provided grants of over $1 million to community projects, helping to build a pool, an arena, a movie theatre and providing generous support to Dauphin's Community Foundation through the Neil Peterson Countryfest Post Secondary Scholarship in Music Education. Today, Dauphin's Countryfest maintains its status as Canada's longest running country music festival. This not-for-profit music festival is different than any other..... It was built by the community for the community. The success of the festival belongs to all of the volunteers who dedicate their time and energy, year after year, to putting on this first class event.
Rate Dauphin's Countryfest