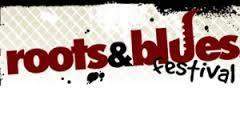 Salmon Arm Roots & Blues takes place in Salmon Arm, British Columbia Canada. This all ages outdoor summer festival shares the sweet sounds of jazz, bluegrass and indie.
Location
Salmon Arm, British Columbia, Canada
The next Salmon Arm Roots & Blues will be happening sometime in the future.
Quick Info

Annual Summer Festival

Ages: From 0 To 100
Connect with Salmon Arm Roots & Blues
Contact

Salmon Arm Folk Music Society, Box 21, Salmon Arm, BC V1E 4N2
---
---
---
---
This festival's page is updated and maintained by volunteers and moderators. This festival has not been claimed yet. Please
contact us
to update any out of date information.
If you are associated with this festival then you may
claim this entry
and keep the data up to date.
Quick Search
About Salmon Arm Roots & Blues
The Salmon Arm Folk Music Society is a non-profit charitable organization that presents the annual ROOTS&BLUES festival the third weekend of every August. Additionally, the Salmon Arm Folk Music Society presents other Outreach activities in the community and area.

Mission Statement: We present excellent world class, culturally divers music and artistic experiences to enrich and build community.

Value Statement: To expose, entertain and enrich our community by delivering an excellent presentation of culturally diverse music and related artistic experiences, engaging a multi-generational audience.

Vision Statement: Celebrating Together

The ROOTS&BLUES Festival and Community Outreach

Heading into its 25th year, the Salmon Arm ROOTS&BLUES festival long ago established itself as one of the summer destination spots for fans and lovers of music ranging from Blues to Bluegrass, Celtic to Cuban and Americana to Afro-beat.

From humble beginnings of stand alone folk shows in Salmon Arm community halls, ROOTS&BLUES grew into a major western Canadian outdoor event that has played host to patrons from all over western Canada and the Pacific North West.

Located in the picturesque setting Shuswap Lake, ROOTS&BLUES is a three-day event offering audiences, multiple stages and diverse choices of musical styles. Daytime workshops are renowned for delivering high voltage performances. In addition to, a Thursday night Community Super Crawl with entertainment located throughout the downtown core, and a Member Appreciation Night concert at the Festival Barn Stage.

Produced by the not-for-profit Salmon Arm Folk Music Society, ROOTS&BLUES has also been applauded for continuing to help inspire emerging artists from the region as well as presenting some of the provinces most respected musical ambassadors such as Colin James, Kiran Ahluwalia, and Jim Byrnes.

Community outreach has been an important component in the Salmon Arm Folk Music Societys mandate since its inception.

The focus remains on the three day ROOTS&BLUES festival that ties incredible music into a shimmering tapestry that includes culinary delights from an international food village, a fun zone for children, an artisan market place featuring handcrafted Canadian made originals, and a tranquil camping site within earshot of the festival.

Twenty-five years and counting, not only the years, but also the ever expanding list of fans, volunteers, and friends of the Salmon Arm Folk Music Society.
Rate Salmon Arm Roots & Blues