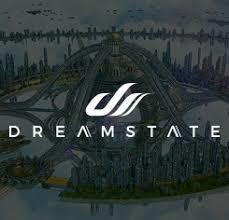 Dreamstate is electronic music festival put on my Insomniac Events. Music, Dance, and art may be experienced in this dream like world held over four stages.
Location
San Bernardino, California, United States
The next Dreamstate will be happening sometime in the future.
Quick Info

Annually held in November

Ages: From 18 To 105
Connect with Dreamstate
Contact
---
---
This festival's page is updated and maintained by volunteers and moderators. This festival has not been claimed yet. Please
contact us
to update any out of date information.
If you are associated with this festival then you may
claim this entry
and keep the data up to date.
Quick Search
About Dreamstate
Words from the Festival
"Encompassed by uplifting atmosphere and transcending melodies, Dreamstate is an oasis for Dreamers, dancers and lovers. Envision a world where ethereal beats and timeless melodies rescue you from the everyday and transport you to a higher state of consciousness. Trance music has the power to connect, the power to soothe, and the power to heal. Here, we experience that power together."
Rate Dreamstate