Golden Plains
This is the general information page for Golden Plains. For specific events/years follow the links below.
Past Festivals:
Golden Plains 2019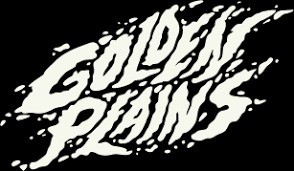 Golden Plains is an electronic, indie and alternative music festival. The Meredith Supernatural Amphitheater is a remarkable setup that allows you to explore inner and outer space, with a spacious environment, giving you a beautiful, particular cosmic engagement. Camping and BYO event; Meredith, AU.
Location
Meredith, Victoria, Australia
The next Golden Plains will be happening sometime in the future.
Quick Info

Annual Summer Festival

Ages: From 0 To 100
Contact
---
---
This festival's page is updated and maintained by volunteers and moderators. This festival has not been claimed yet. Please
contact us
to update any out of date information.
If you are associated with this festival then you may
claim this entry
and keep the data up to date.
Quick Search
About Golden Plains
Words From The Festival
Golden Plains is a Premium Music Festival on an Epic Long Weekend in the Greatest of Outdoors. It is staged in Autumn so the weather iswarm andstable. Afternoon goes on all day, the sun like honey on the trees, then a giant spike of excitement goes kabloooey at nightfall. The Summer Fool is spent by March so GP is oblivious to that particular strain of vain folly. GP is for seekers. Hope u find It.
Its at the Meredith Supernatural Amphitheatre, same location as her big sister the Meredith Music Festival, though deliberately kept smaller so theres so much spacey space its funny.
Theres no commercial sponsors, no commercial signage on site, no market stalls, and nothing being marketed to you for the whole long weekend. Its meant to be a haven. Camp wherever you like, bring almost everything and anything if you want you can bring a couch (perhaps with matching armchairs and an occasional table, with a drawer) and plant it in the Amphitheatre for the weekend, and soak. it. all. up. For a long weekend.
Rate Golden Plains